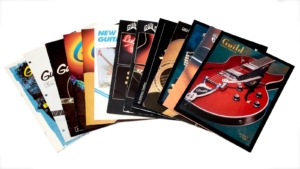 Welcome to GAD's Guilds guitar catalog collection. I've spent many years (and dollars) collecting these catalogs for my research of various Guild guitars for my GAD's Guild articles.   I have physical copies of every catalog shown which were all painstakingly scanned or photographed, then cropped, formatted, and color-corrected in order to be included here.
If you have a catalog that I have marked as Missing and you'd like to share a copy (or sell me your original), please contact me. Also, if you know that the date is wrong on one or more catalogs, please let me know. Most of them are not dated and figuring out what year they're from can be a challenge.
Note that the Targ & Dinner catalogs are from a distributor and only the Guild selection is included.

1950s
Missing: 1953, 1957 (US), 1958 (US), 1959
1960s
Missing: 1962, 1963 (US)
1970s
Missing: 1972, 1973, 1974, 1977, 1979
1980s
Missing: 1982, 1985, 1989
1990s
Missing: 1991, 1993, 1995
2000s
Missing: 2007, 2008
2010s
2020s
Note: There were no Guild catalogs produced in 2020, 2021, or 2022 due to Covid.
The binders where they all reside along with other research material related to Guilds (mostly):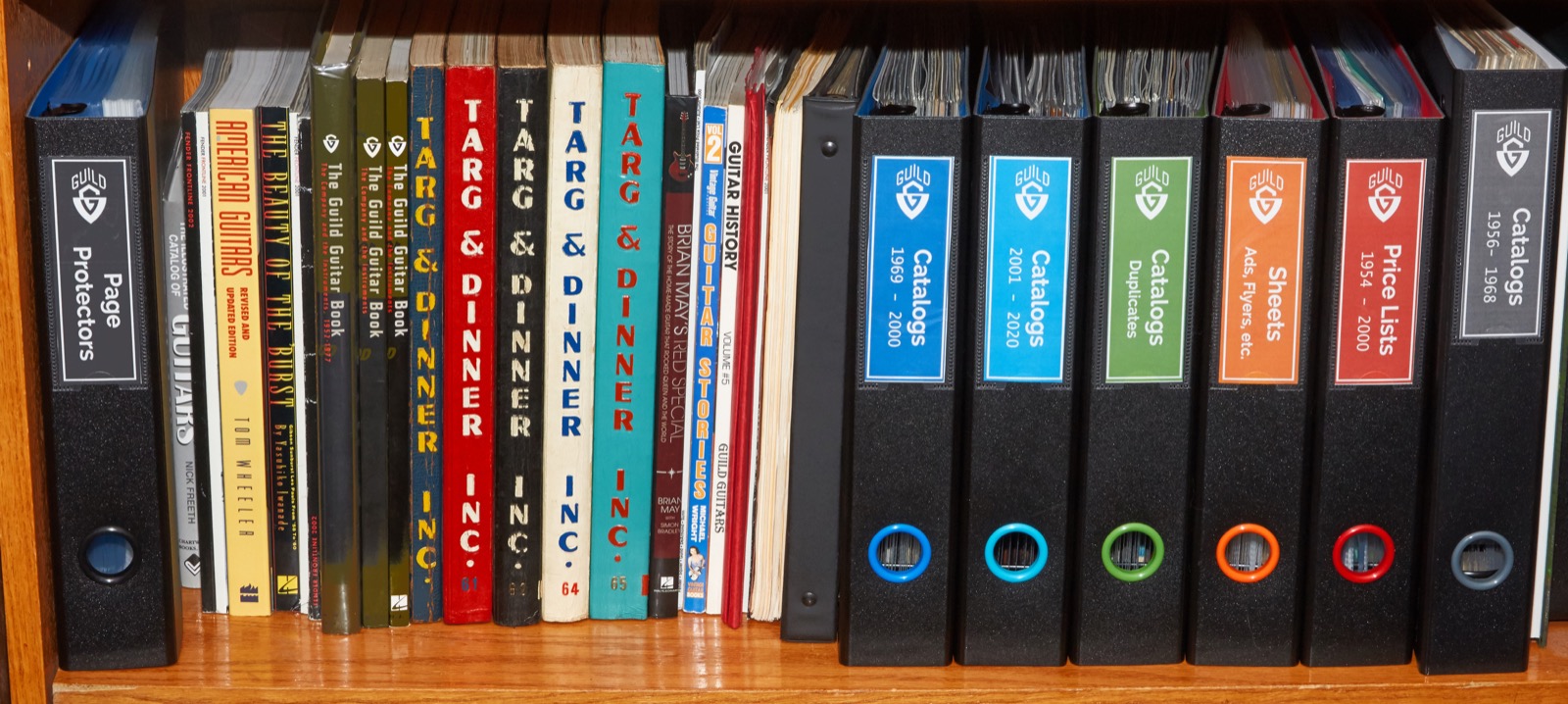 Last but not least, I must give a hearty thank you to Meghan Donahue who I paid handsomely to scan most of these catalogs. It was worth every penny because there are over 1,200 scanned pages in this collection and it took her weeks.  Colleen get's a special mention for photographing hundreds of pages from those larger catalogs on my copy strand, too. Having bored college kids around who need money is the best!