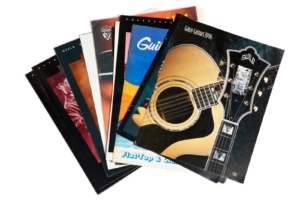 Welcome to GAD's Guilds guitar catalog collection. I've spent years (and many dollars) collecting these catalogs for my research of varios Guild guitars for my GAD's Guild articles.  I became frustrated by people charging for the privilege of looking at catalogs and I firmly believe that this stuff should be available for everyone's research use, so here they are. I have physical copies of every catalog shown which were all painstakingly scanned or photographed, then cropped, formatted, and color-corrected in order to be included here.
If you have a catalog that I have marked as Missing, and you'd like to share a copy (or sell me your original), please contact me or leave a comment.
Each catalog has an image of every page as well as a PDF of the entire catalog.

1950s
Missing: 1953, 1957, 1958
1960s
Missing: 1962, 1963
1970s
Missing: 1972, 1973, 1974, 1977, 1979
1980s
Missing: 1982, 1985, 1989
1990s
Missing: 1991, 1993, 1995
2000s
Missing: 2005, 2007, 2008
2010s
The binders where they all reside along with other research material related to Guilds (mostly):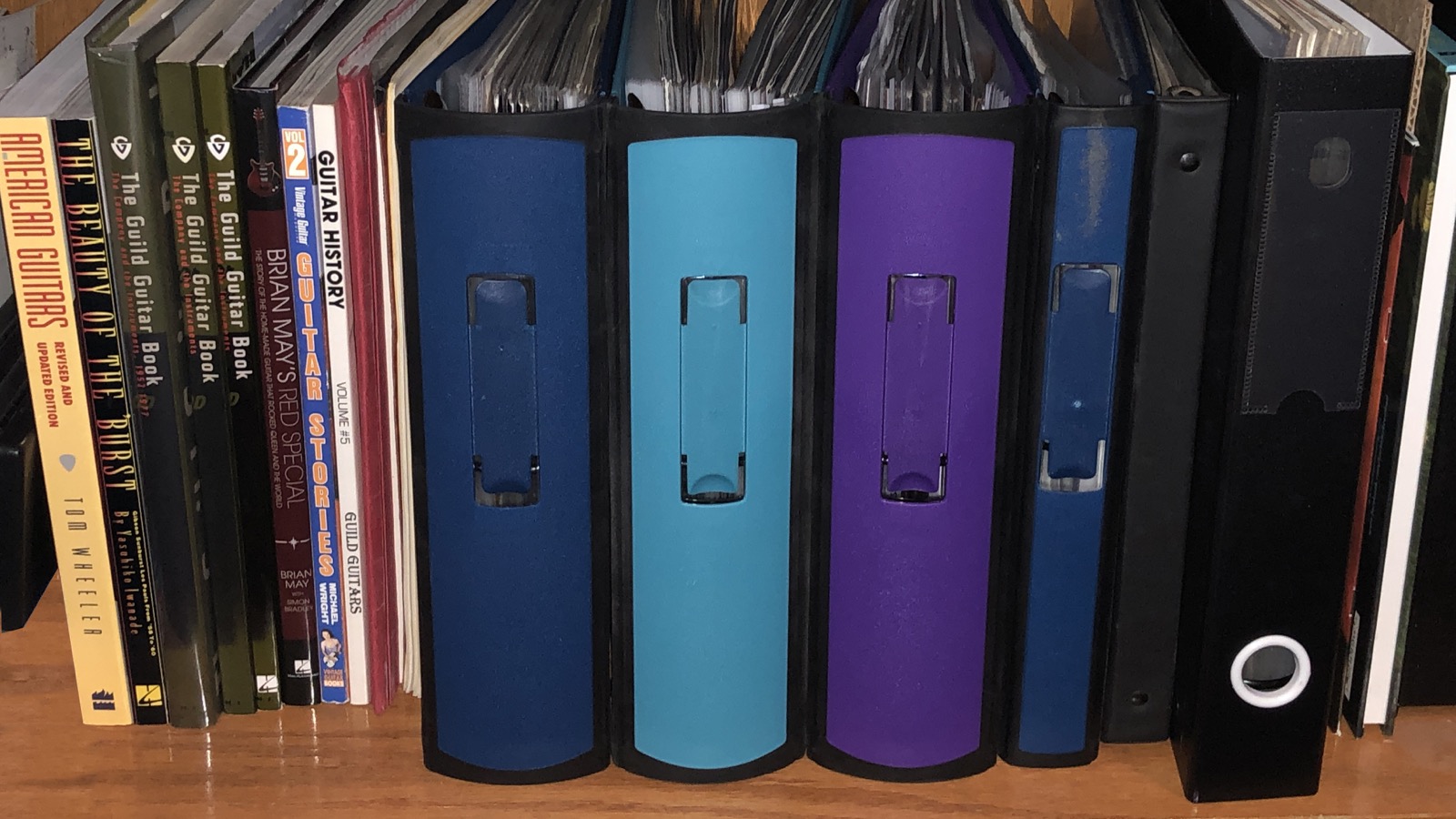 Last but not least, I must give a hearty thank you to Meghan Donahue who I paid handsomely to scan all of these catalogs. It was worth every penny because there are well over 1,000 scanned pages in this collection (not including the pre-1969 catalogs that are too large for the scanner) and it took her weeks. Having a bored college kid around who needs money is the best!