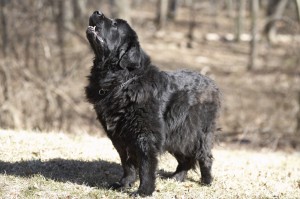 This is just a quick note to announce that I've decided to release my memoir, Cozy Tales, one chapter at a time on my blog.
Why? Honestly, because the manuscript has sat on my hard drive for years, and I'd love for the world to experience Cozy's many tales. Well, that, and I just read "The Martian" which was terrific and originally released as web serial which has inspired me to do something similar.
I will be releasing each chapter on Friday of each week here on my blog.  Oh, and the pic? That's Cozy "woo wooing" her approval.
More about: [ Guild Guitars ][ Dogs ][ Cozy Tales ][ Ferret-Dog ]

Donate: PayPal Crypto: BTC | ETH | Doge

BTC: bc1qgke2eeuwjafudateev08ekytn3g3mpl2w5a542
ETH: 0x0AC57f8e0A49dc06Ed4f7926d169342ec4FCd461
Doge: DFWpLqMr6QF67t4wRzvTtNd8UDwjGTQBGs