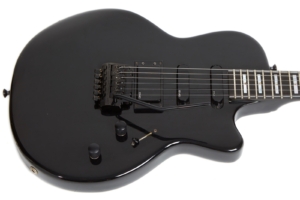 It's no secret that Brian Setzer is one of my favorite guitarists, and when I learned that he had a signature (sort of) Guild Bluesbird, well, I had to have one.
This 1986 Guild Bluesbird (which, though I call it a Setzer, doesn't say Setzer anywhere on it) is a pretty unique instrument in the annals of Guild guitar history.
Let's dig in and see why.