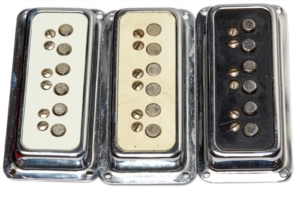 Originally a part of my review of a Guild X160 Rockabilly guitar. I felt that the subject was asked about enough to warrant its own aritcle.
The pickups in Guild X160 Rockabilly guitars are DeArmond 2000s, and yes, this is about to get very confusing. If you've done even a little bit of reading about this topic, then your head is no doubt swimming with 2000, 2k, the other 2000, the vintage 200, and maybe that other company that's making a 2000. Oh, and let's throw the word Dynasonic in there for good measure.
Let's talk some history.