Guitar
A few years ago, after selling off my beloved Guild S-300AD, I bought this guitar, a Peavy tube amp and a Zoom multi-effect pedal. For the limited amount of playing I do anymore, it's the perfect setup.

The guitar is nice, especially for the price. It's no Gibson ES-335, but for the $300 or so I paid for it I couldn't be happier.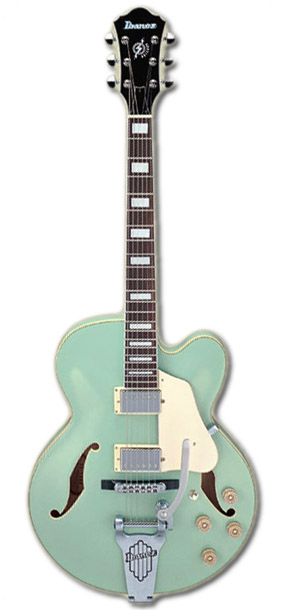 My current guitar - An Ibanez Artcore AFS75TD in green. Minty!