My Cozy's first ever Christmas. She got more gifts than we did, and of course wanted only to play with the wrapping paper. She got a bumper and a dumbbell for training, a king-kong (She still prefers the poodle-sized one), and a big tugging rope to mention a few.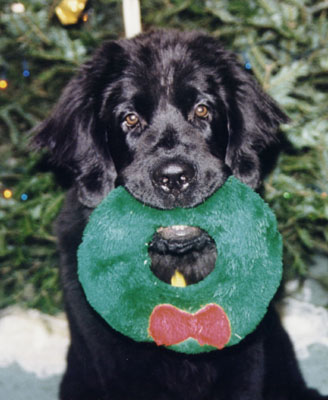 Showing off her "Hold it" command and being just too cute for words, Cozy shows us one of her presents.


---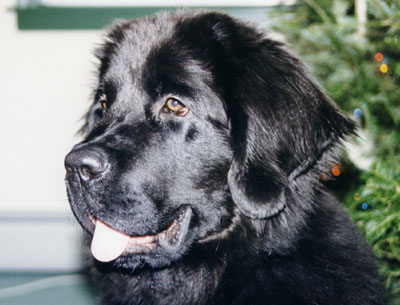 This intense concentration can only be the result of one thing. My wife is holding her poodle-kong just out of sight. Makes for a great picture though no?


---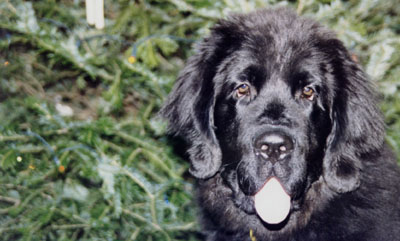 I think this one would make a great greeting card. Just strikes me funny.


---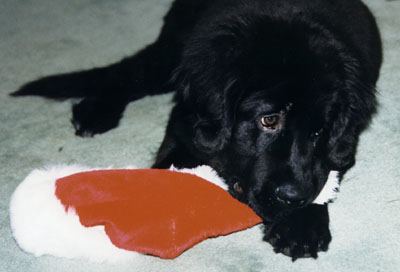 Well, I was sleeping ya see, when this fat guy dressed all in red pops out of the fireplace.

"Whoa", I says.

What do you think you are doing here?

"I'm Jolly 'ol Saint Nick" He says.

Not on my watch I says.

-WOOF-

He left so fast, he forgot his hat.
I done good... Right?


---
Thus endeth this installment of Cosette's page.

Cosette's Home Page

Back to the World of GAD






Be Well, Be Strong.