OK, so these pictures are only a week after the last set. Sometimes I get carried away. Cozy is will be 8 months old next week. These pictures are of us playing in the back yard.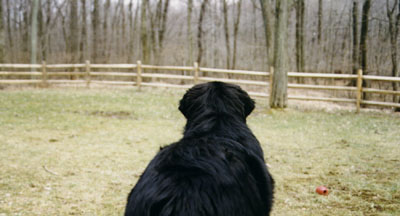 Ah, the whole world awaits...


---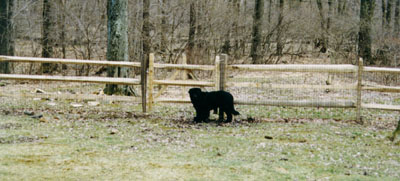 OK, so the whole world inside this stupid fence -sigh-. How's a Newfie supposed to explore when she can't even leave her own back yard? I guess I'll just have to go dig.


---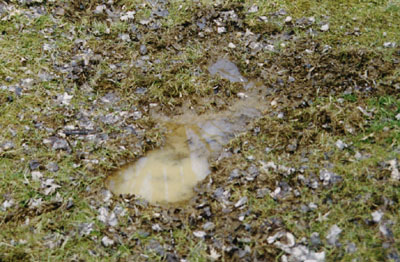 Ah, the Cozy puddle. This is where bored doggies go to frustrate and annoy their humans. Cozy started it, but Daisy has been known to partake of the illicit dig herself. Cozy usually comes in covered in mud and looks at me as if to say "What? Why are you staring at me?". At any rate, this is the fruits of her back yard labor - today!


---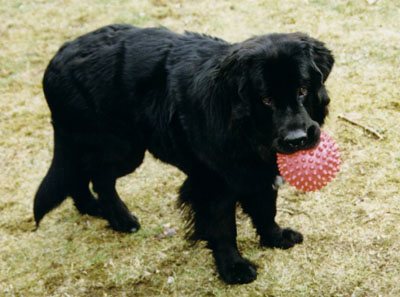 Please Daddy, play with me. Look I have the ball Daddy. Please play with me... Daddy?


---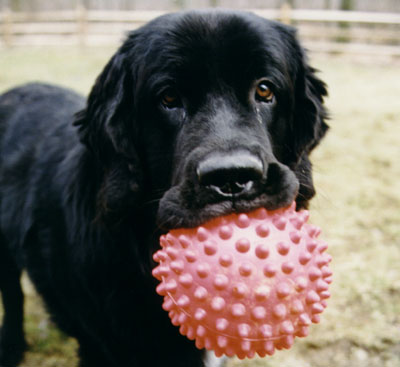 OH PUUHHLLLLEEEESEEE Daddy?


---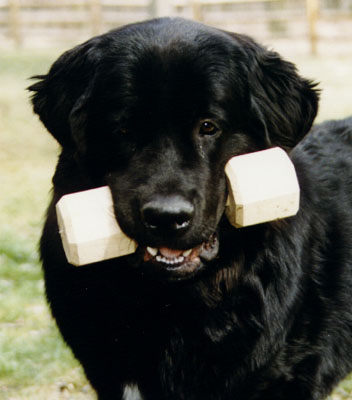 Take... Hold... Hold... Good Girl!


---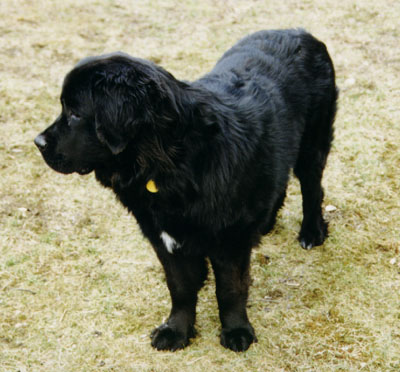 My baby girl. Our breeder thinks that Cozy could end up around 150 pounds. Oh boy, that should be fun. Imagine the holes we'll see. If it makes my girls happy, then I'm all for it.


---
Thus endeth this installment of Cosette's page.

Cosette's Home Page

Back to the World of GAD






Be Well, Be Strong.