OK, so these pictures aren't in chronological order, but we got them developed around this time. Here's the scoop. We got the girls a kiddie pool last summer. They quickly destroyed it. We got them a beefier, sturdier hard plastic kiddie pool. This is that story, plus some good old fashioned Newfie-hosings.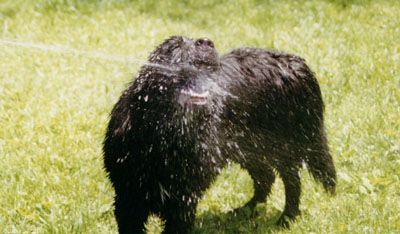 Oh, I -gurgle- love the -slop- hose. Daddy -spat- turn it -gurgle- up higher OK? -lap- I'm so -slurp- thirsty -glorp-...
---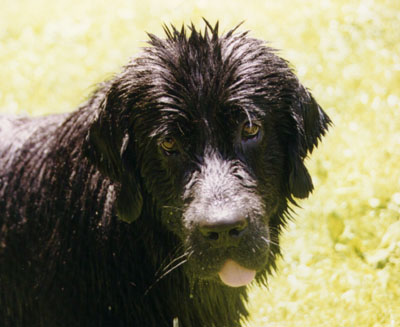 Cozy, I told you you'd feel funny if you drank to much water from the hose...
---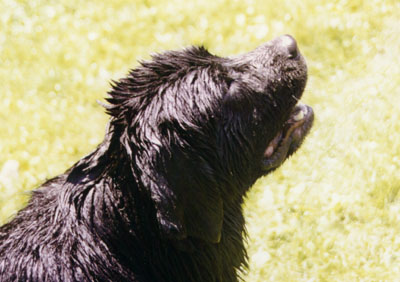 The "I bet you can't get me with the hose again" look.
---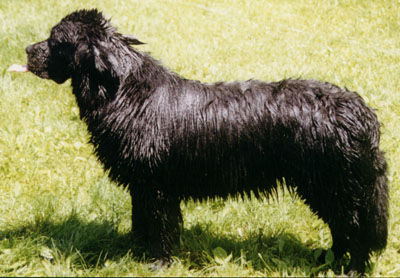 Bet you've never seen a dog give raspberries before!

-phfthpt- You'll never reach me over here!
---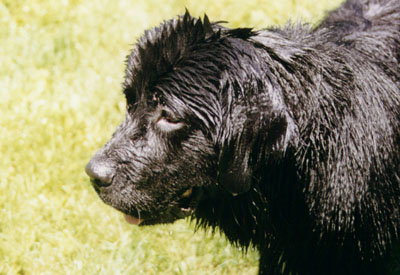 Hey look! A POOL!
---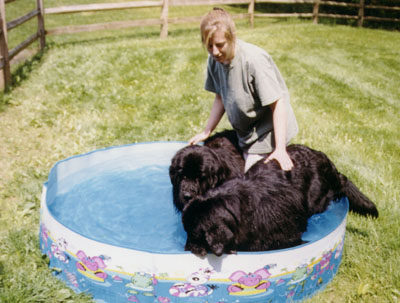 OK my good girls, now everyone play nice in the pool so we can have it a long, long time.
---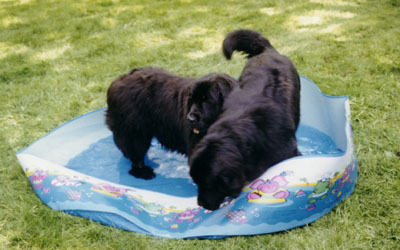 -sigh-
---
Thus endeth this installment of Cozy's page.

Cosette's Home Page

Back to the World of GAD